Please keep up with us by joining our LOCAL EQUESTRIAN NEWSLETTER email list & by LIKING us on FACEBOOK!

"When You Ride in Wine Country, You are an Ambassador for the Entire Equestrian Community!"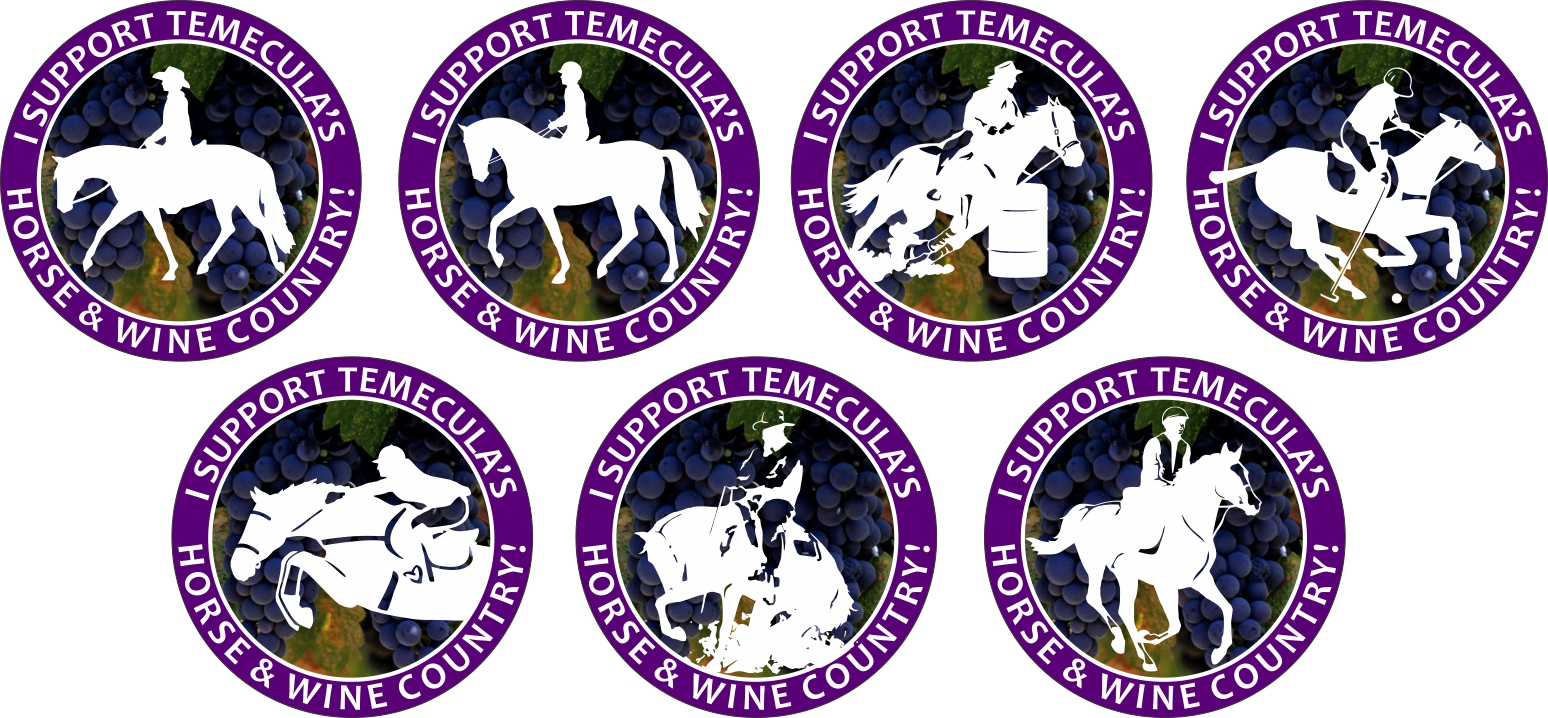 Kerry & Juanita, TEWR Founders


Wilson Creek Winery Eq-Wine Loop Trail Dedication

Today our dear friends at RCHA (many of whom also belong to TEWR) presented an "Eq-Wine Loop" trail marker sign to us at Wilson Creek Winery. (beautifully designed by Anne York, Starfire Design Studio) This is the first trail sign to be presented in the 2012 series of RCHA's "Name It To Claim It" wine country trails acquisition effort. We started the day with a gorgeous, somewhat chilly trail ride thru the vineyards, trails, roads and orchards we know so well. Along the way Juanita, Lorraine, Kerry and Silver gave commentaries on the "trails acquisition history" of the area. Many fun stories were shared about what it took to acquire permissions and build positive equestrian relationships with property owners and Bill Wilson, owner of Wilson Creek Winery. We had about 17 riders, every single horse and rider did an outstanding job today. Truly an enjoyable way to begin the day! Thank you to Juanita, Silver, Kerry, Lita and our awesome drag rider "HAWK" for your trail support roles today. Afterwards, the BOD of RCHA presented us with the trail marker which is located on the far north-east end of the staging area. Sherry did an awesome job in her little speech of appreciation, we were truly touched. Kathy B., Lorraine and sweet Shirley Allen's comments were the "icing on the cake!" Lynn Mattocks (Riverside County Trails Commissioner) also made an appearance during lunch. About 25 or so enjoyed a lovely gourmet picnic lunch provided by the winery, thanks to Lorraine's planning. The whole day was an absolute success in every way and we are so appreciative of this honor. Thank you again RCHA and thank you to all the TEWR members and BOD who helped to make this trail and relationship with Wilson Creek Winery what it is today for all equestrians to enjoy. As Sherry said today, "We are so fortunate to have two riding clubs in this area so dedicated to trail riding and trails preservation, working together for the benefit of all." Amen Cowgirl!